Lyra
Name:
Lyra
Nickname(s):
Ly (suggestions?)
Gender:
Female
Age:
2 years and 3 months old
Build:
Slender, yet muscular. Long slender legs.
Coat type:
Smooth, not terribly fluffy
Fur Color:
The top is orange-ish, fading to cream, to white.
Eye Color:
Golden brown
Markings/Scars:
Lyra has a white jaw and bottom half of her body. The tips of her ears and underneath of her tail and darker russet. Her paws are pure white. There are random scars scattered on Lyra's body, marked by small patches missing fur. Her right ear has a tiny piece torn out on the outside edge.
Personality:
Lyra is a tough girl. She has a very hot temper and will snap at anyone who bothers her too much. Cold and calculating, she often wanders off on her own for long periods of time. But she is really very loyal to her pack and it would be an honor if she were to die fighting. Lyra doesn't have very good social skills and always speaks her mind. She feels that there is no point in masking the truth. She is often monotone. Lyra can be sensitive and caring, but only in tiny moments. She actually cares fiercely about her pack members, just doesn't want to seem too dependent. She often will say something caring and then cover it up with something harsh. She feels as if she needs to keep up some sort of pretense, so that no one knows the hurt inside. But Lyra was not always this fierce.
Family:
Mira- Mother
Deceased
Alkali- Father
Deceased
Myra- Sister
Alive
Kana- Sister
Alive
Eron- Brother
Deceased
Caleb- Brother
Unknown
Mate/Pups:
None, but secretly longs for a mate, even if she seems harsh.
History:
Lyra lived a happy childhood with her family. She loved her younger sisters and she cared very much about her brother. Eron was the only one who could really protect her from the monster. Her older brother Caleb was a different story. He was the monster. He picked on her and messed with her. At first it was fun and games. Little things like insults or play fighting. But pretty soon it became real fighting. Caleb was always a little off. He would talk to himself often and would mumble under his breath. Sometimes he would growl at little pups and scare them off. He tortured his prey before consuming it. The family turned a blind eye away on his oddities. Lyra was the only one that actually saw him for what he truly was.
A few months after he left the den, Lyra was almost two. She was wandering through the forest when she heard a small cackle. Terrified, she started to head back towards the den. Her parents were off at some pack meeting, but Lyra figured they would be home soon. Her brother Eron was a little ways off picking at some grass and playing with a few butterflies. Hearing a stick break, Lyra whipped around to see red eyes glowering at her. She yelped, but he was already coming towards her. She tried to run away, but that only made Caleb more angry. He snarled and growled, pinning her down. She whimpered, feeling her leg bend awkwardly beneath her. Lyra could tell he was out of his mind. It had never gone this far before. She felt him tear at her ear, yelping in pain. He was about to bite her neck, when he was pulled off of Lyra and flung to the side. Lying with her head on the ground, Lyra could see Eron come running at Caleb, teeth bared. They fought on and off and Eron seemed to be winning. Lyra moaned a bit and Eron's head snapped towards her. One second was all it took. Caleb was on top of him in a heartbeat. Lyra watched as the life flickered out of her brother, blood everywhere. Whining in heartbreak, she saw the monster round towards her. Just before she gave up, her father came into view, charging at his own son. Her mother was nowhere to be found. Thankfully, her sisters had already dispersed a month earlier. Alkali barked for her to run, so Lyra stood up, ignoring the throbbing pain in her ankle and raced away. But not before she heard the cry of pain.
Lyra then wandered off, the loneliness of the wilderness weathering her until she was as hard and cold as stone. She finally found territory and marked it as her own. She hasn't let anyone back in her life again, for fear of losing them. She substituted love with anger and has a horrible temper.
Friends:
No one
Enemies:
Caleb is her #1 enemy.
Rank:
Alpha female
Strengths:
Leading fearlessly
Weaknesses:
Her maniac brother and her temper
Likes:
Rain, alone time
Dislikes:
Her brother obviously.
Habits:
Her right injured ear often twitches when she is annoyed. She also digs her claws into the dirt often and scratches at trees to get rid of her anger.
Extras:
Lyra is a magnificent fighter, but slightly mentally unstable. She will do everything and anything to kill her brother.
Reference pictures:
She might look content, but she's not.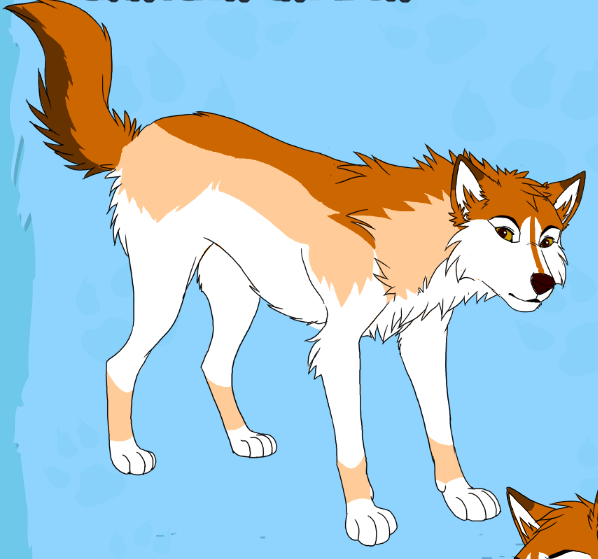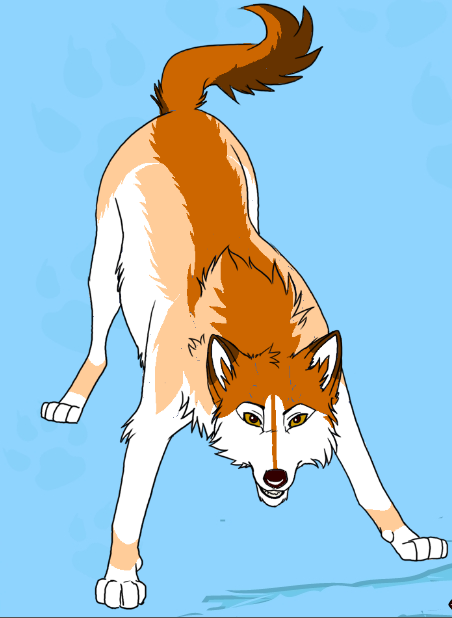 Last edited by Akera on Thu Dec 23, 2010 10:40 pm; edited 1 time in total